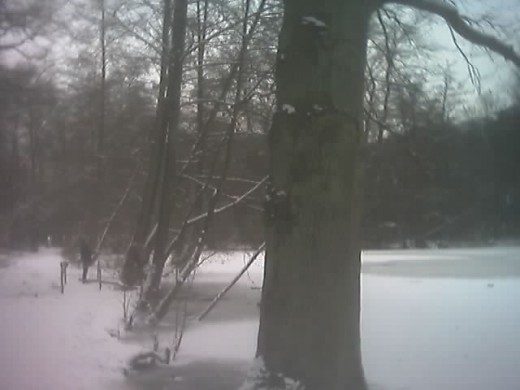 dali48 and private tuition and writing books and photographing in Erkrath etc...
28.01.2014 - Sense of Self... by
dali48
on HP
26.04.2001 - Interpretation of dali48
People who lose themselves in relationships are ultimately afraid to even... - and that's understandable. They have had the... - that when they love to lose so... - that they feel quite exhausted by this...
And most confusing: people with a weakly defined sense of... - tend to have a well-developed "false self." - This false self is an "inner confidence man" - who tells us... (Carter / Sokol)
Interpretation of dali48
True self and false self are... - introduced into psychoanalysis by D. W. Winnicott in 1960. Winnicott used the term "True Self" to describe a sense of self based on spontaneous authentic experience...
The "False Self" was, for Winnicott, a defense designed to... - the True Self by hiding it. He thought that in health, a False Self was what allowed a person to... - a "polite and mannered attitude" in public...
Helene Deutsch had described the "as if" personalities - who have 'succeeded in substituting "pseudo contacts" of manifold kinds for a real feeling of... - with other people...
Freud himself, with his late theory of 'the ego as constituted in its nucleus by a series of alienating identifications', had produced a... - of 'the Ego, which does bear some comparison with the False Self'...
Erich Fromm, in his ''The Fear of Freedom'' distinguished between original self and pseudo self, the latter being a way to escape the loneliness of... - at the cost of losing the original self...
Carl Rogers had independently highlighted Kierkegaard's much earlier... - that 'the deepest form of despair is to choose "to be another than himself"...
It has been... - that 'in pathology, Winnicott's distinction between "true and false selves" corresponds to Balint's "basic fault" and to Fairbairn's "compromised ego"'...
Alexander Lowen identified narcissists as having a true and a false, or superficial... - The false self rests on the surface, as the self presented to the... - It stands in contrast to the true self, which resides behind the facade or...
James F. Masterson argued that all the personality... - crucially involve the conflict between a person's two... - the false self, which the very young child constructs to please the...
It has been suggested of Wuthering Heights that 'the relations of the true and false self, and particularly the... - of the true self to break forth, create the underlying psychic... - of Brontë 's novel'... (Wikipedia)
Annex2
to
the blogs
of
dali48
dali48 in Baden-Baden 8/2010
Blogspot,